To redeem your Aetrex Rewards points and apply it to your order:
Find your customer dashboard, by logging into your Aetrex.com account.
Scroll to the bottom of your dashboard, to find the "Rewards" section of your account.
Choose the "Redeem" tab to see available rewards.
In the example below: Customer Megan has a $5, a $10 and a $20 reward available based the current available points in her account.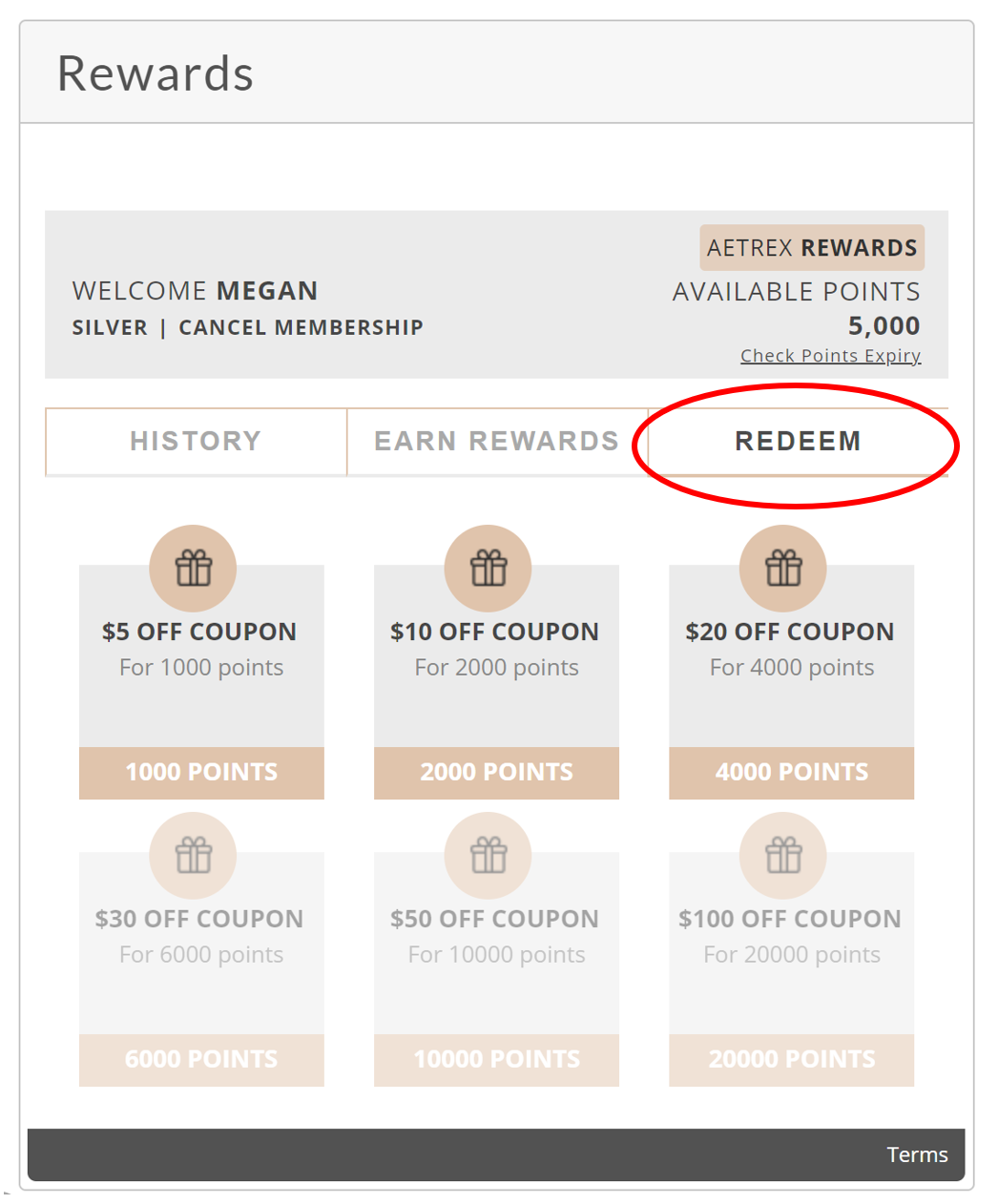 4. Click the reward you want to redeem and hit "confirm" to get the coupon code.
**Keep in mind, you cannot use multiple coupons of the same value in one order. EX: You cannot choose two $5 rewards and have them both apply to the same order. You must choose the $10 reward for $10 off your purchase. You can apply (for example) a $5 and a $10 reward to the same order.
5. Coupon codes are not auto applied on orders. To apply the coupon code, click the scissor icon to have the coupon code "copied".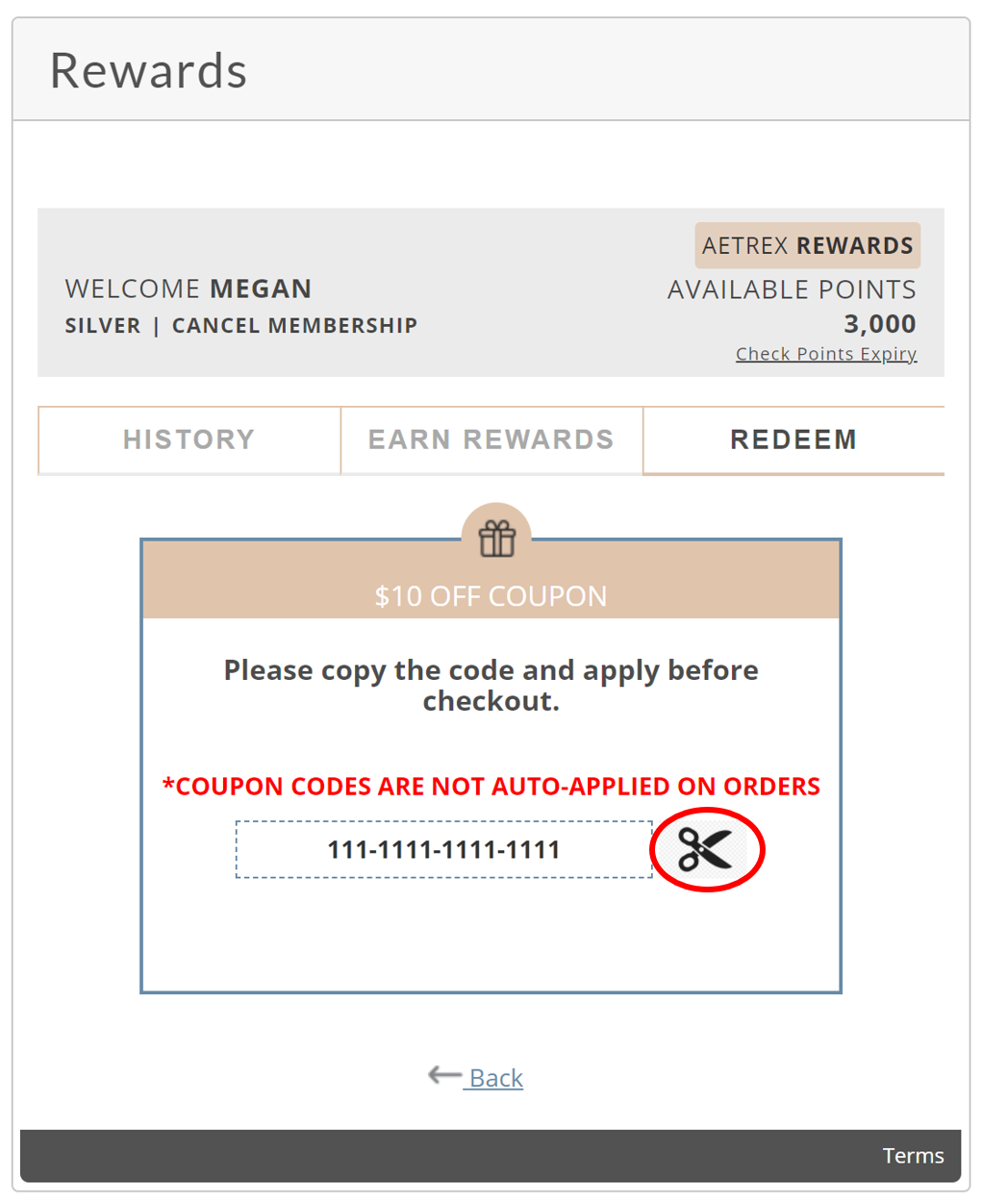 6. You can now go to the "Your Cart" screen by clicking the shopping bag in the upper right hand corner. Click on the box underneath "Enter Promo Code". Right click on your mouse and choose the "paste" option. When you see your coupon code entered in the box, press "submit" to have the coupon applied to your order!

Need more assistance? Please reach out to our customer service team via live chat on the website or over the phone at 1-888-526-2739.